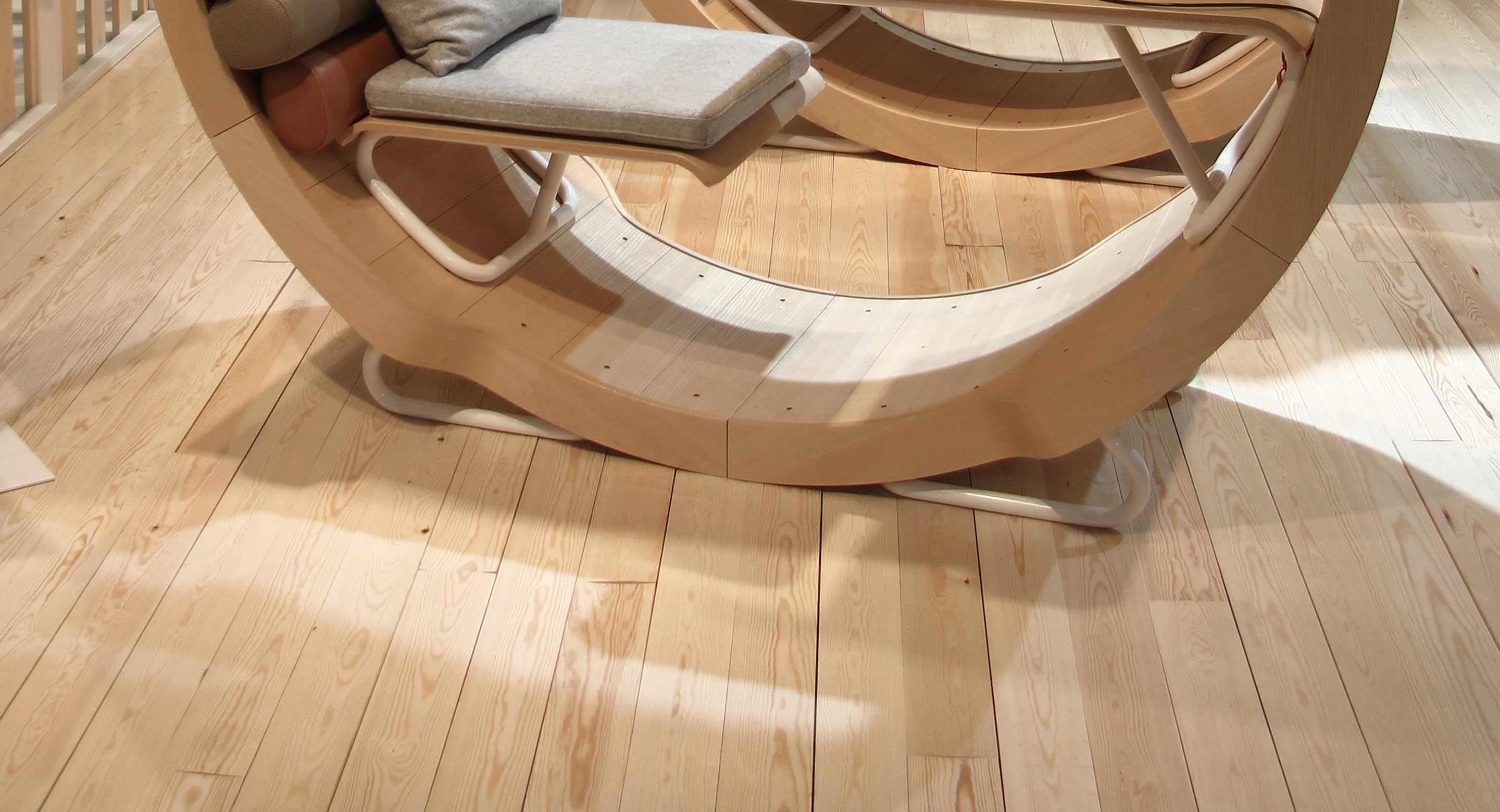 A project initiated by EFG, leading manufacturer of office furnitures in northern Europe. Our mission was to design an innovative personal workspace according to the Cradle to Cradle principles. Designed in an eco-effective way while focusing on single material parts with different life cycles, EFG Gaia is geared towards creative people and can be adapted depending on need and taste. Three prototypes of EFG Gaia were presented in 2012 at the Stockholm Furniture and Light Fair, as well at the Clerkenwell Design Week in London.
An eco-effective solution
Being composed by isolated biological and technical nutrients, EFG Gaia promotes a system in which waste does not exist. Materials can be upcycled rather than downcycled, that is they retain their high quality.
To solve how materials can be part of a closed upcycling-based loop, a business model grounded on leasing as opposed to selling furnitures was established. Customers would then pay for a service the furniture is providing while EFG retains ownership of the materials. Biological and technological materials are not mixed for a safe return to their metabolism.
The ideal workplace
A focus group study gave us insights on how people from various professions would like to work. Generally, it implied different kinds of settings for different types of work; reading requires a specific arrangement compared to a more creative task like sketching or brainstorming.
Generating ideas
The idea generation phase mainly consisted of sketch and modeling sessions, three potential concepts were identified as promising.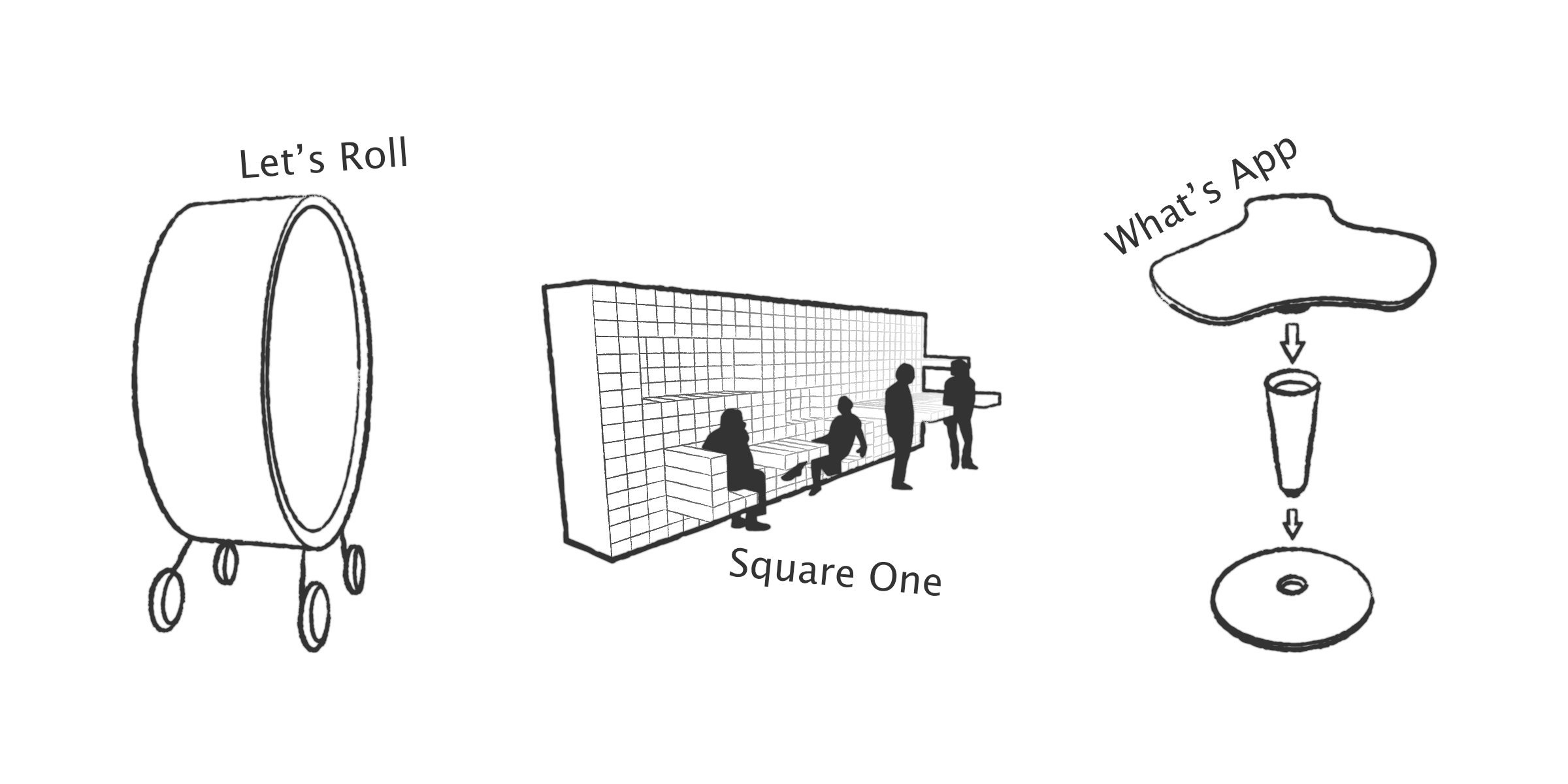 Concept selection and development
In connection with the primary research, the study visits in Gothenburg, Stockholm and Berlin, iterative sketching and modeling sessions; EFG Gaia was born.
A combination of two ideas: one that consist of interchangeable modules and one that is a wheel-like structure, both a furniture and a room in itself.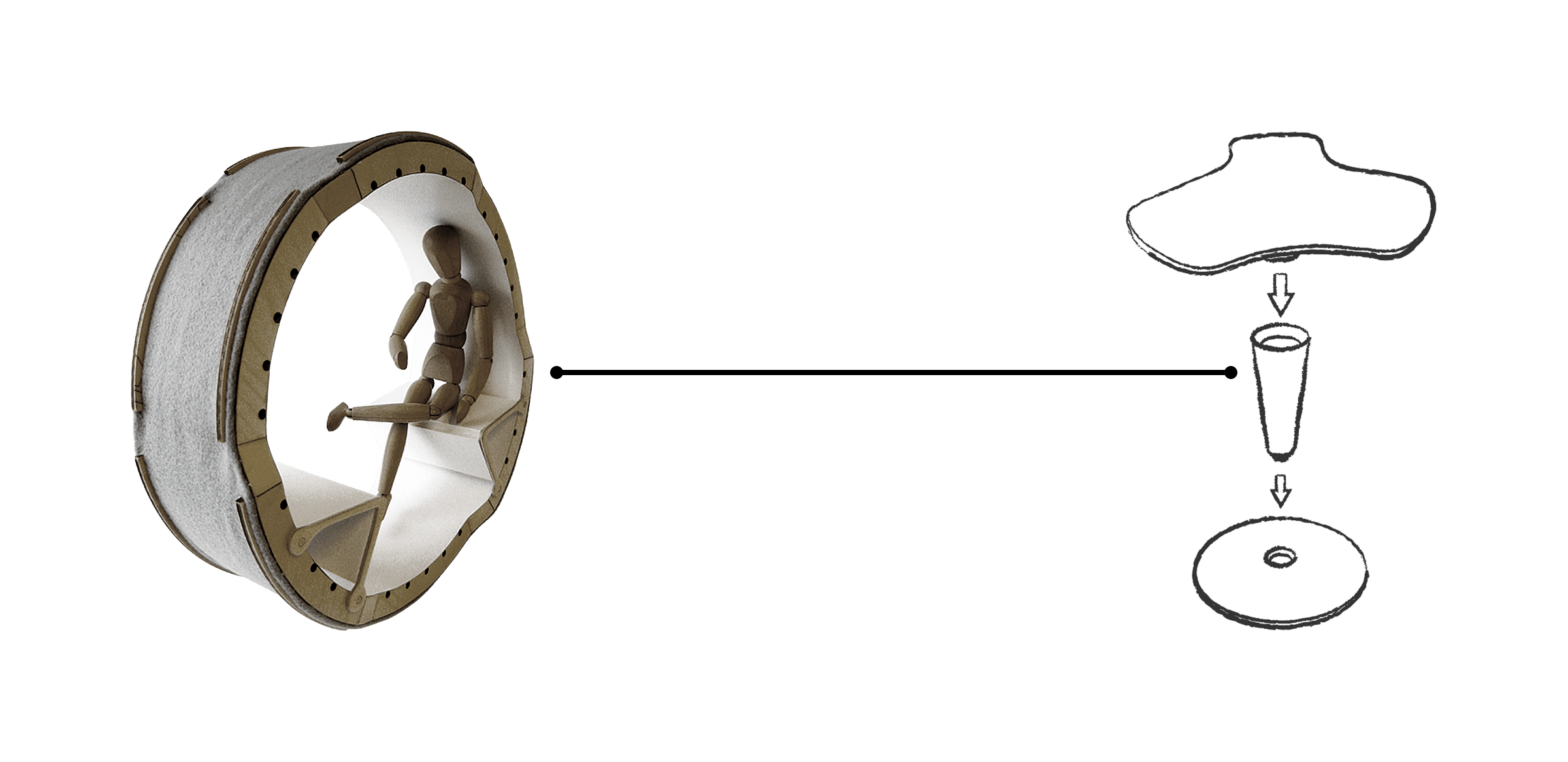 A workplace of the future
The final concept is a wheel that serves as a mounting platform for a wide range of furniture pieces. By deciding what furniture apps to be attached to the wheel, the consumer can adapt EFG Gaia to serve a range of different functions. In this constellation there is a desk, a chair, a lamp and a shelf; making it a workspace.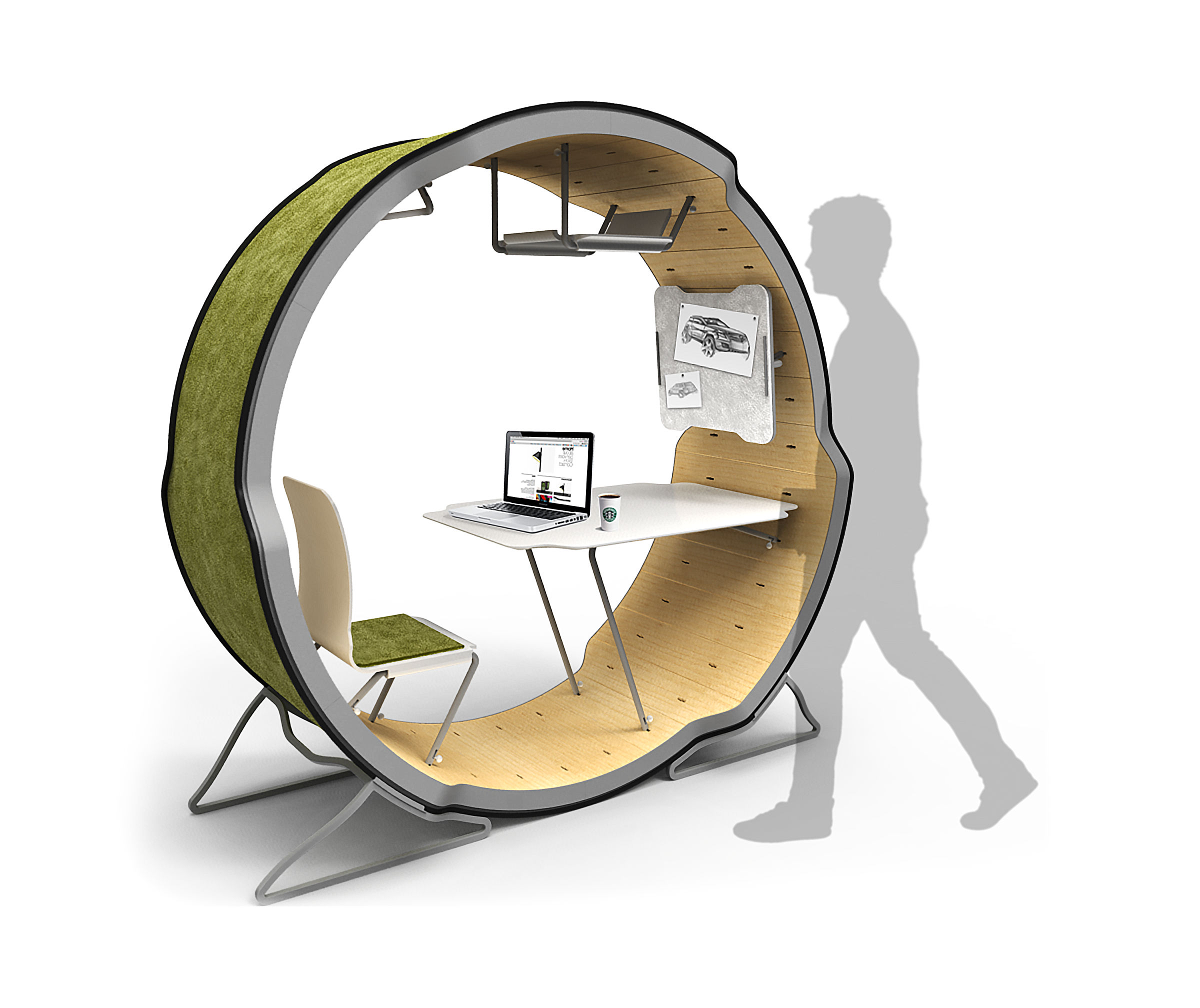 By changing apps it is easy to decide its purpose such as a place for privacy, a space for meetings or an open area for presentations. EFG Gaia can be delivered in predefined packages targeted for a specific purpose.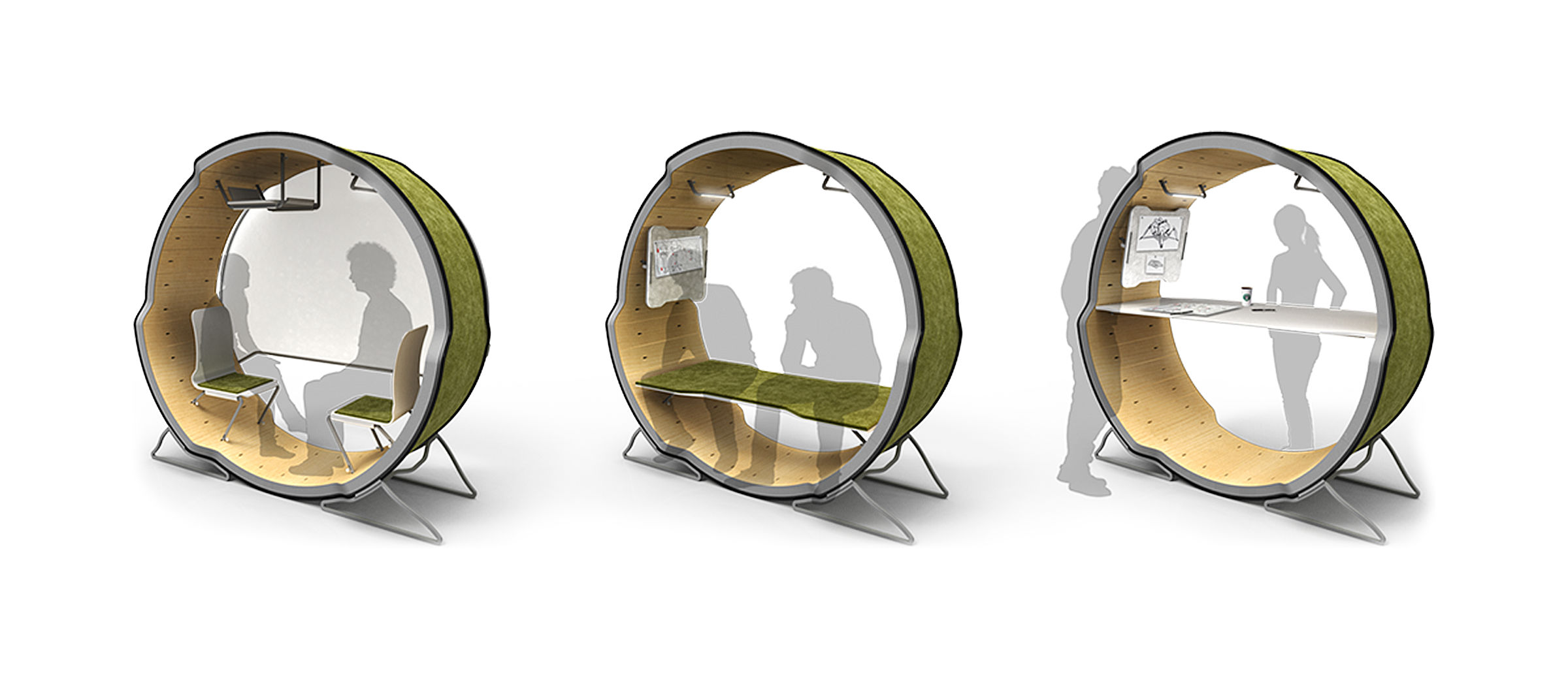 A compact and durable design
When it comes to the core, it is all about an assortment of materials, how things are stored and the way parts are put together. To optimize logistics, EFG Gaia is divided into six identical and stackable segments that are mounted with bolts whereas all other components are attached with friction.
Parts from various furnitures can easily be separated from one another and be replaced in case of damage or simply because something feels outdated. Furnitures are partly done by EFG themselves but also in a long term perspective made by third party developers.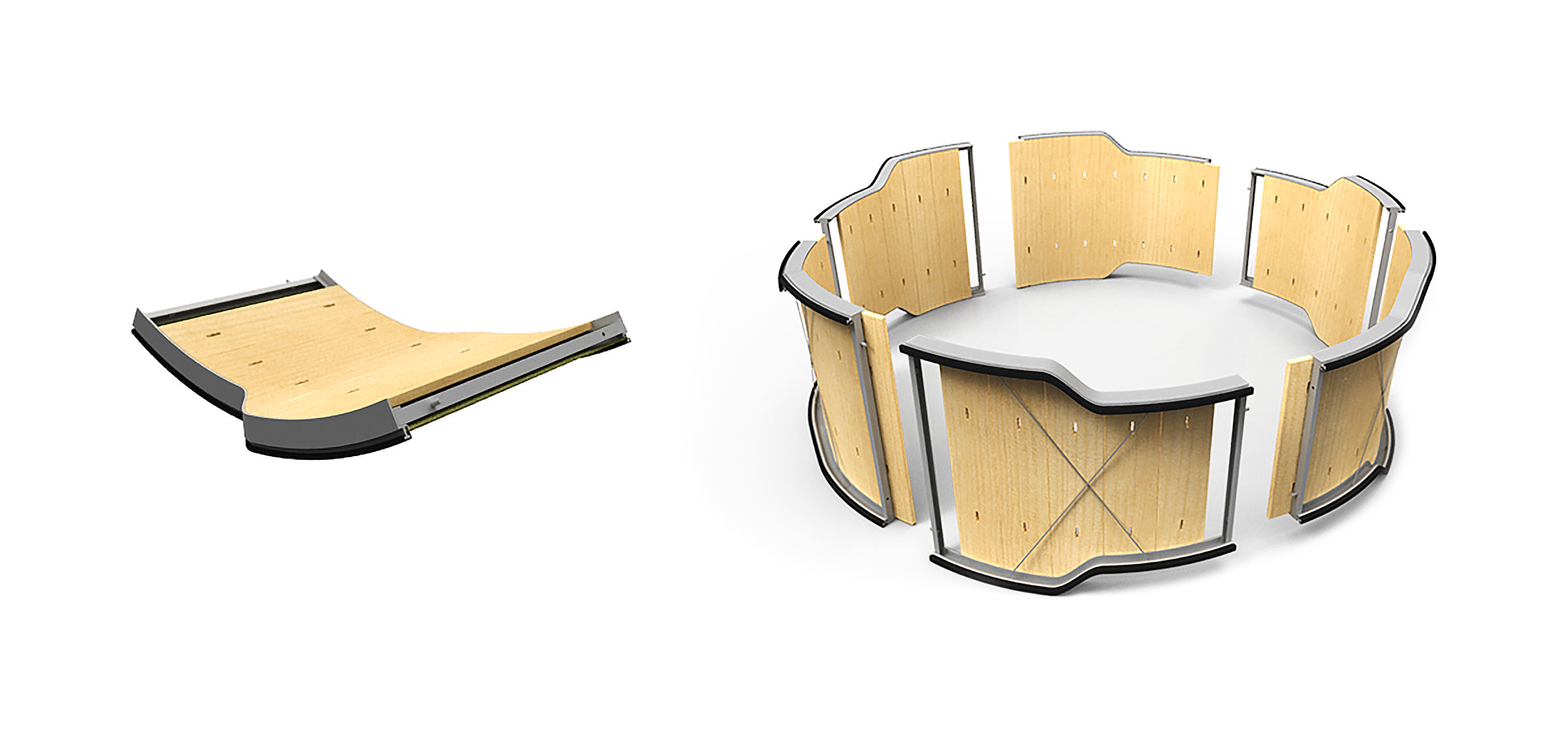 Stockholm furniture and light fair
Three prototypes of the EFG Gaia concept were presented at the Stockholm Furniture and Light Fair in February 2012, as well at the Clerkenwell Design Week in London.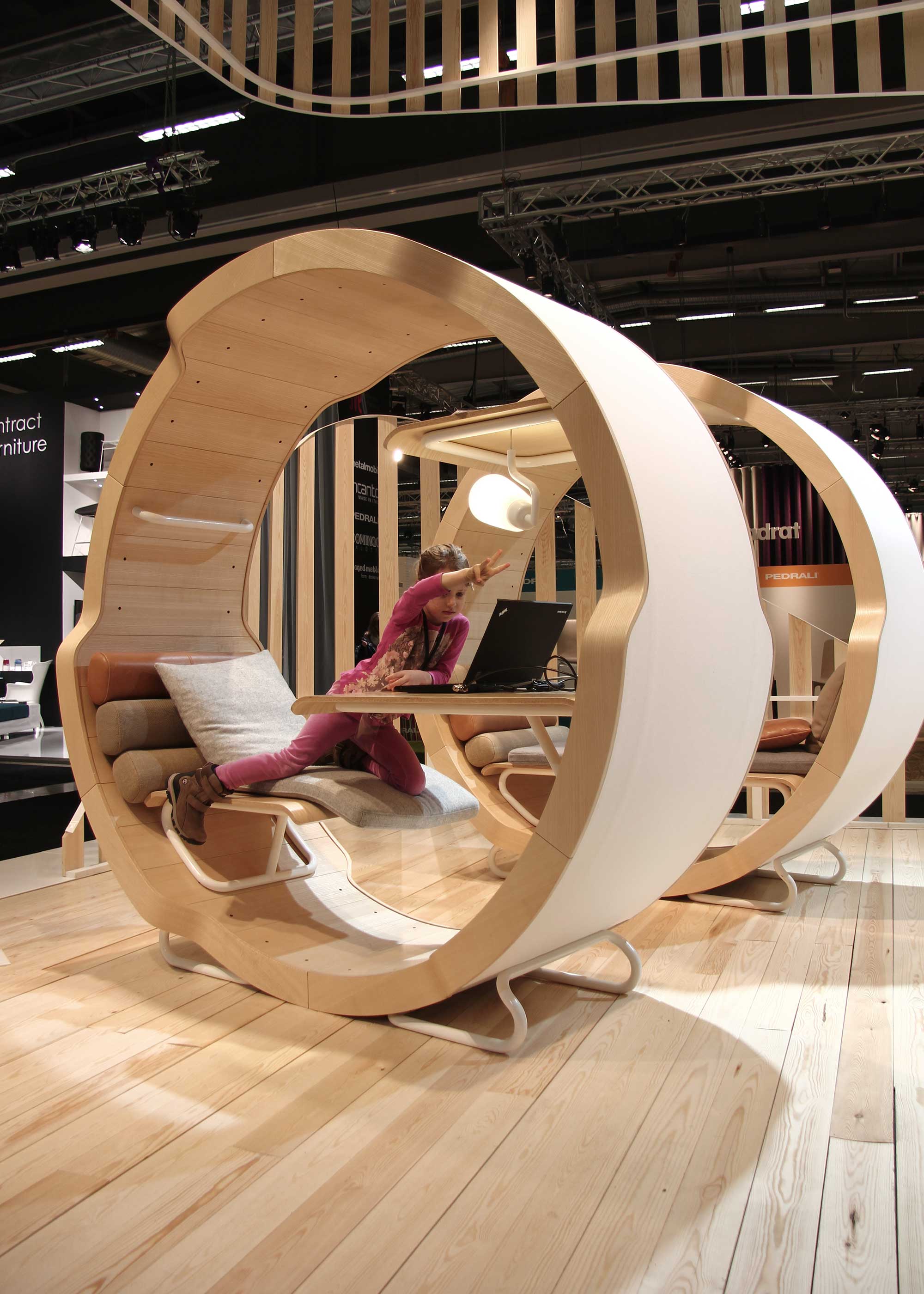 Designers: Vanessa Bui, David Bruér, Alexander Littorin, Johan Netzler, Filip Sundblad.