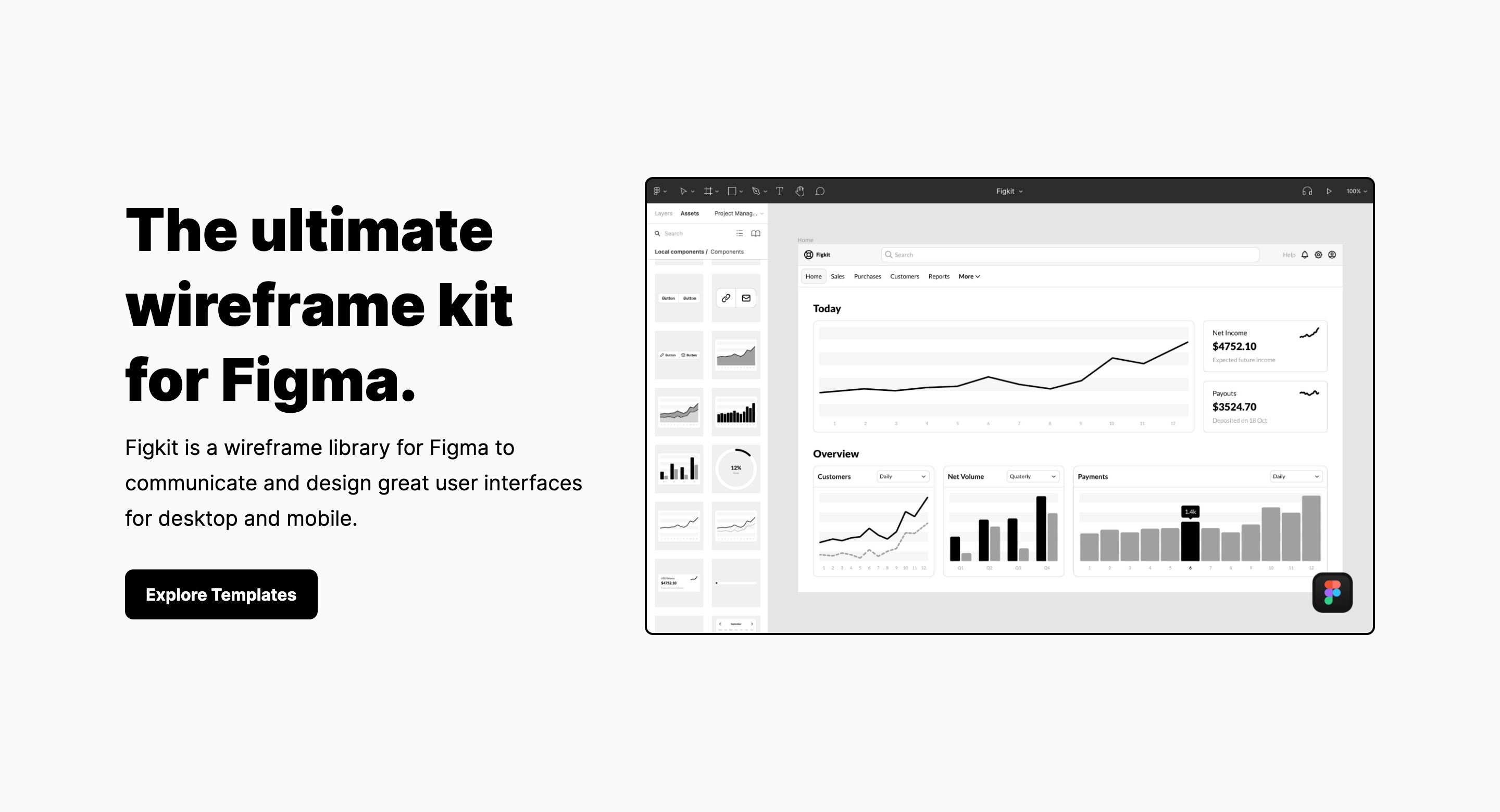 Figkit is a wireframe library for Figma to communicate and design great user interfaces for desktop and mobile. It was created to help you:
Get the design / layout / UX just right.
Spend less time pushing pixels and more time on determine the most important problem to solve.
Figure out in broad strokes how to solve it with a collection of components for Figma.